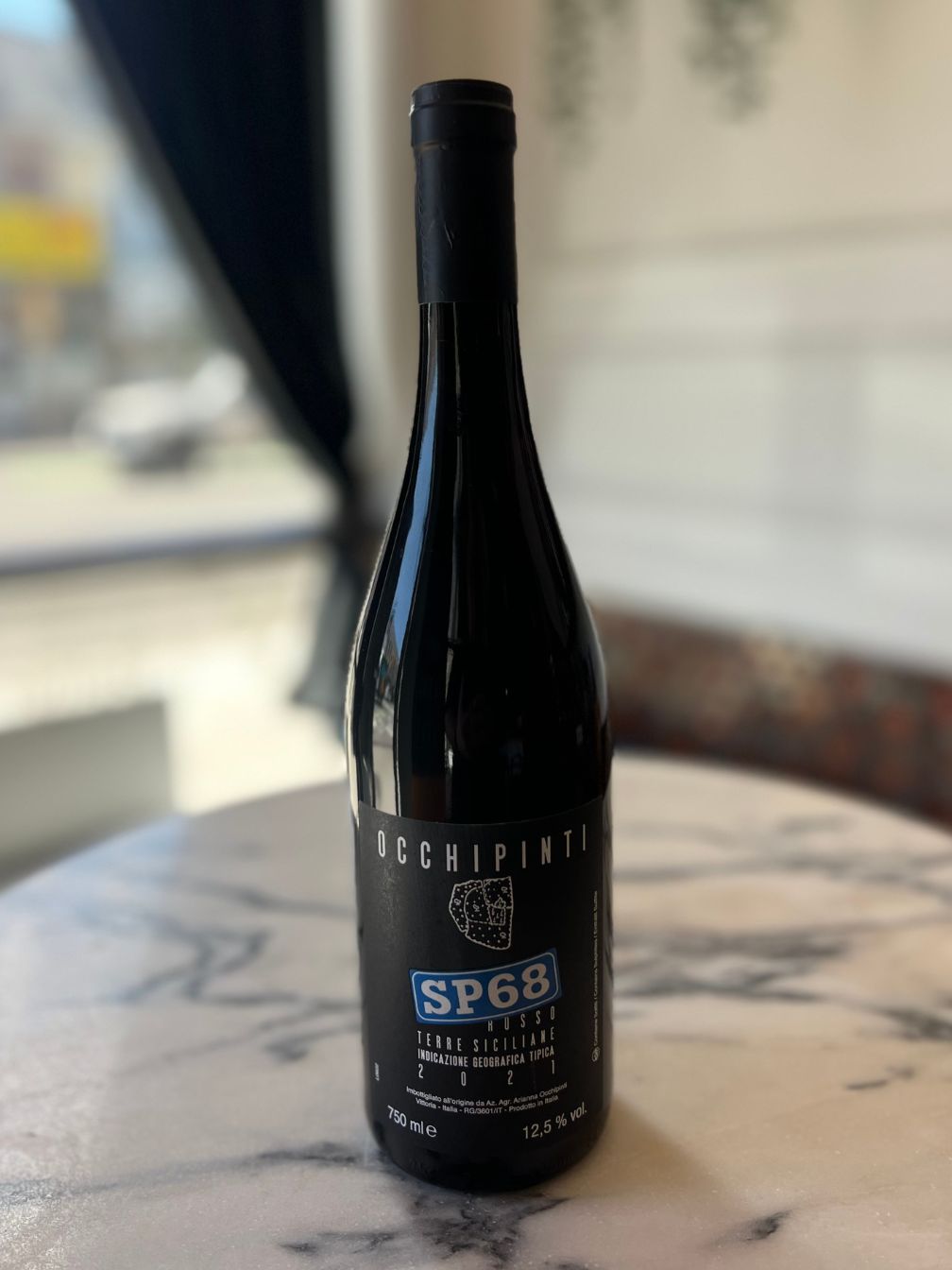 A vibrant traditional Sicilian blend from the highly respected Arianna Occhipinti
Description

Grapes, Region, etc.
Arianna Occhipinti began her wine journey at the age of 24. She attended a wine fair with her legendary winemaker uncle (Giusto Occhipinti of COS) and was enlightened to start producing natural wine. She released her first vintage in 2006 from just 1ha of vines. Today, her estate spans over 18ha all farmed using biodynamic principles. All her wines are unfiltered, unfined, fermented using native yeasts and bottled using only a tad of sulphur at bottling just to keep it fresh. 
She was intrigued by the fresher, lighter wines that Frappato produced. This was contrary to the locals who were producing more full bodied, almost jammier styles made using Nero d'Avola. The SP68, named after an ancient stone road in the area that farmers used back in the day to bring their produce to market in the local towns, is a blend of Frappato (70%) and Nero d'Avola (30%). The resulting wine shows wild cherries, plum,and a touch of raspberry on the nose. It has a nice little floral aspect to it backed up by some leather and smoke. On the palate, fresh tobacco leaf, dark plum, roast meat with a herbaceous finish. 
Pick-up typically available within a few hours
Free Delivery over $150 in the GTA
Order before 10AM for same day delivery, Monday to Friday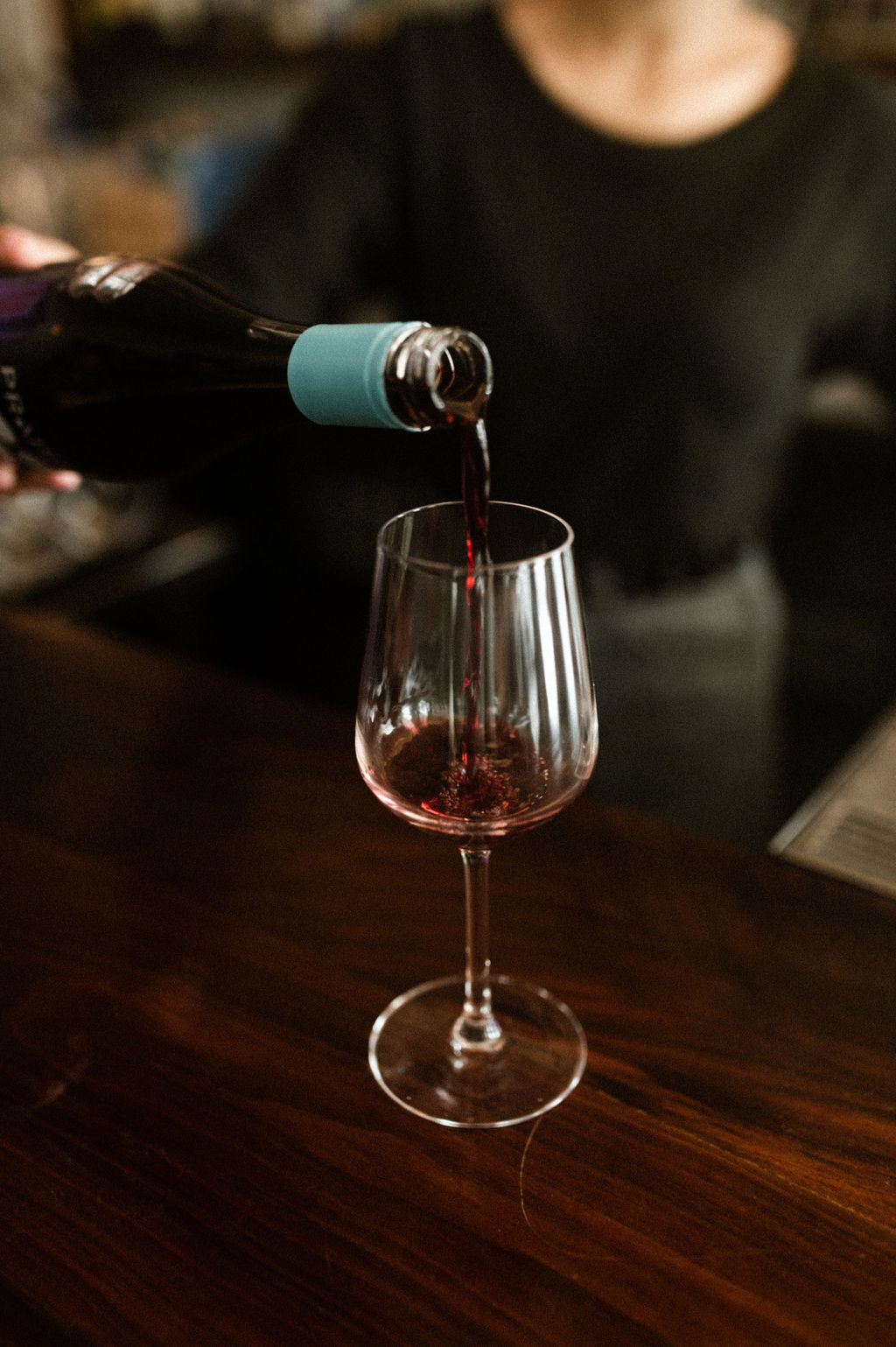 WITH WATER.ORG
We've given 229,194 people access to safe water
With our Drink Better Initiative, every bottle purchased gives one person access to clean water for one full year. Our mission is to empower those in need with water, one bottle at a time.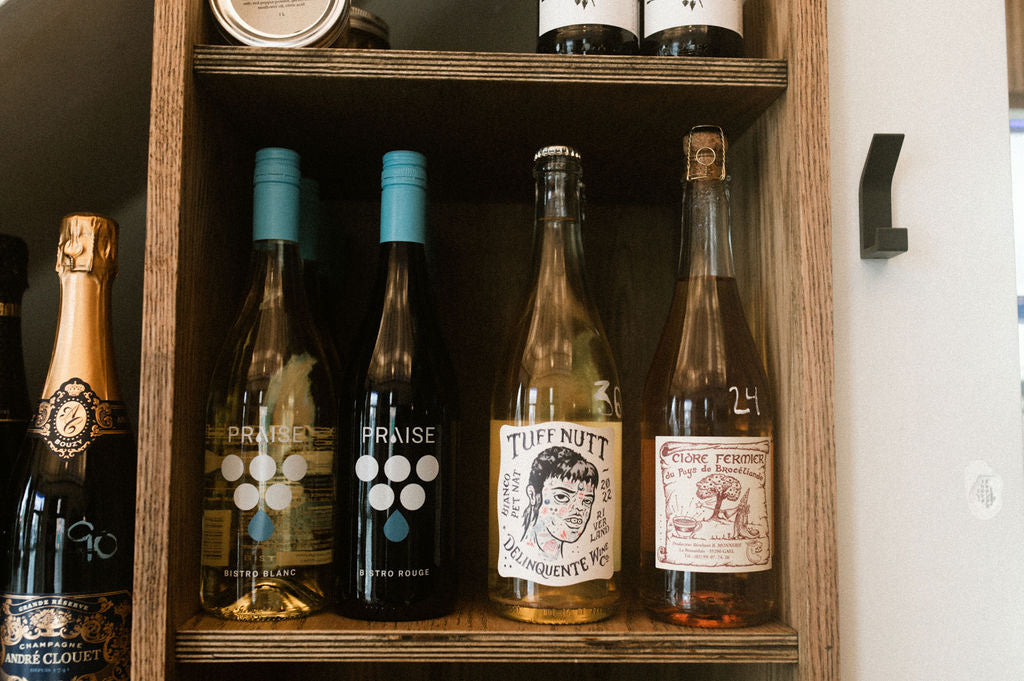 HIGH PRAISE WINES
Bright + Refreshing
Our curated selection is bursting with vibrant flavors and zippy goodness that's sure to ignite your senses.
Whether you're chilling with friends, soaking up the sun, or simply unwinding after a long day, our selection of bright and refreshing wines is here to elevate your moments to a whole new level.