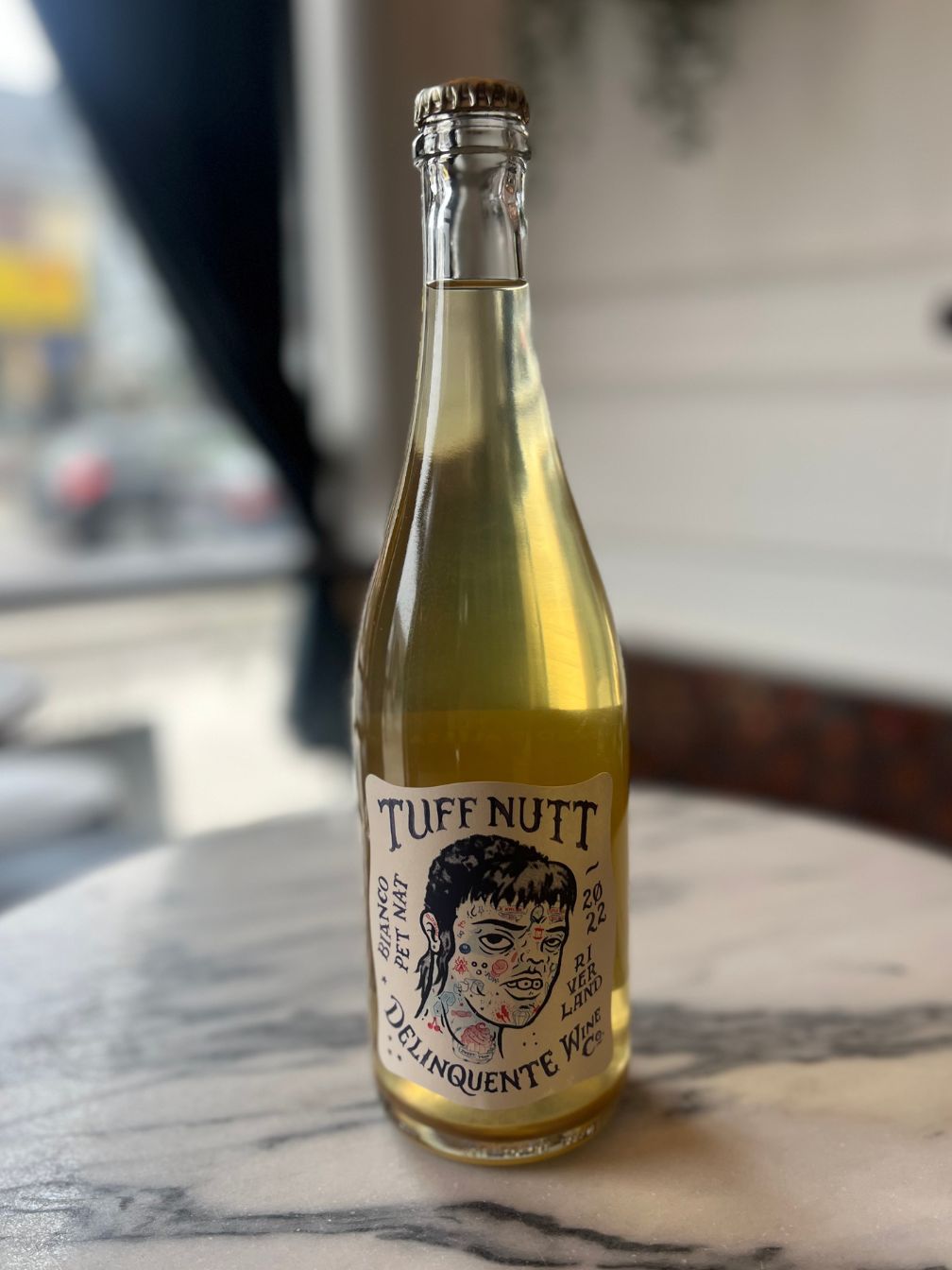 Tuff Nutt Bianco Pet Nat 2022
Item is in stock
Hurry! Low inventory
Item is out of stock
Item is unavailable
Clean, lean and refreshing as hell.
Description

Grapes, Region, etc.
Bianco d'Alessanoa, an uncommon Italian varietal of grape; grown in Australia. This wine is a beauty. Tight and fresh in flavour, this wine offers a nod to tropical fruits like lychee, passionfruit and pineapple. The acidity cuts right through the sweet fruitiness leaving you with a well-balanced wine. Fermented in steel tanks and then transferred to the bottle to finish fermenation.
Delinquente Wine Co. was born out of a lightbulb moment where Con-Greg Grigoriou, who had wandered far from the family business growing grapes and making wine, saw a possibility in his region that he hadn't imagined possible. What followed was a deep investigation into varieties and methods that suited the hot climate of the Riverland.

🍇 Organic
Pick-up typically available within a few hours
Free Delivery over $150 in the GTA
Order before 10AM for same day delivery, Monday to Friday
Tuff Nutt Bianco Pet Nat 2022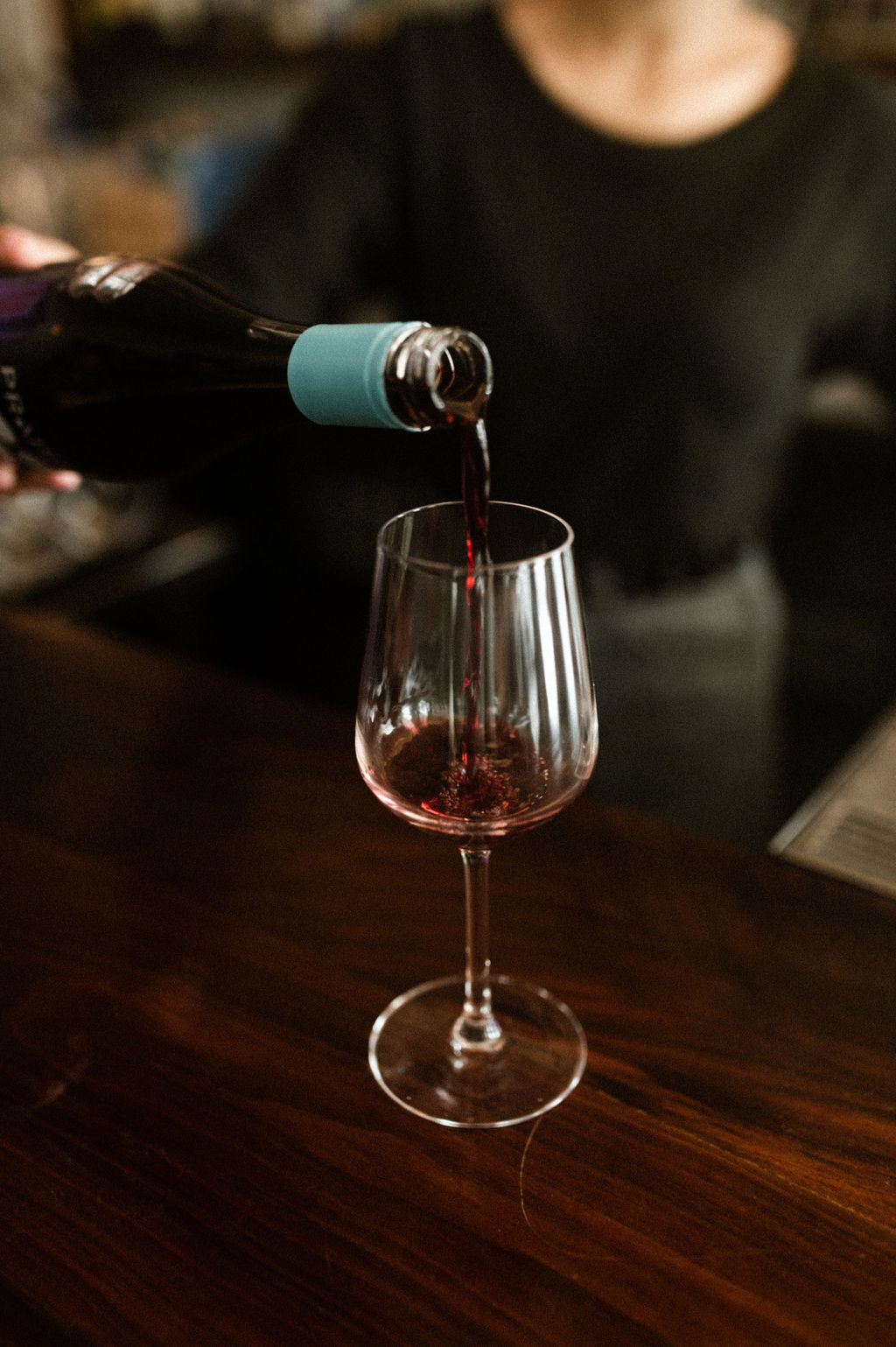 WITH WATER.ORG
We've given 229,194 people access to safe water
With our Drink Better Initiative, every bottle purchased gives one person access to clean water for one full year. Our mission is to empower those in need with water, one bottle at a time.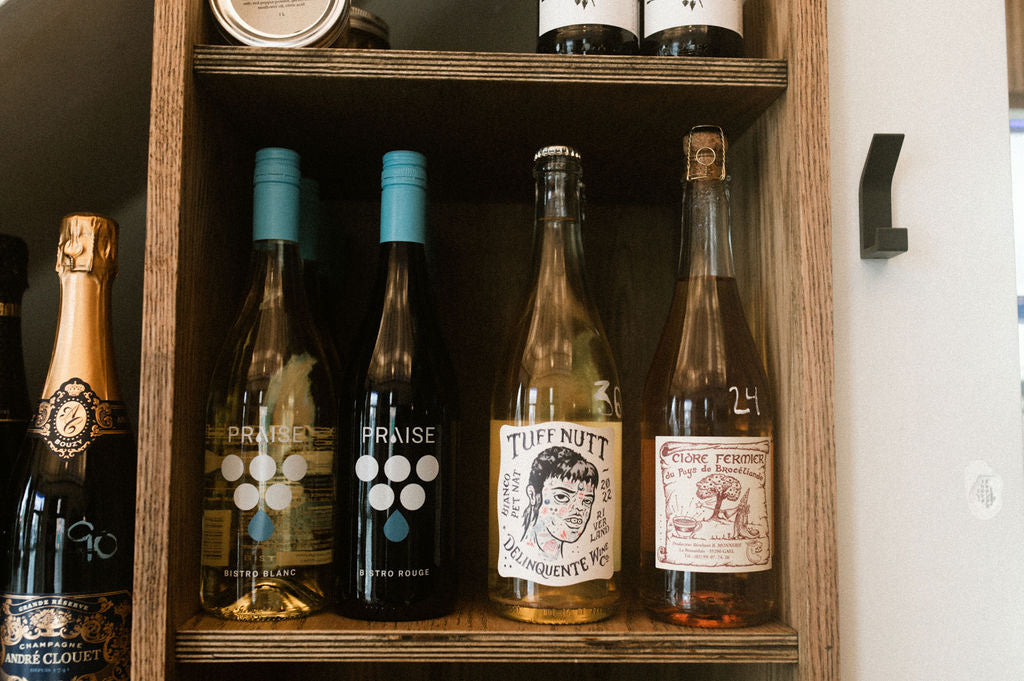 HIGH PRAISE WINES
Bright + Refreshing
Our curated selection is bursting with vibrant flavors and zippy goodness that's sure to ignite your senses.
Whether you're chilling with friends, soaking up the sun, or simply unwinding after a long day, our selection of bright and refreshing wines is here to elevate your moments to a whole new level.