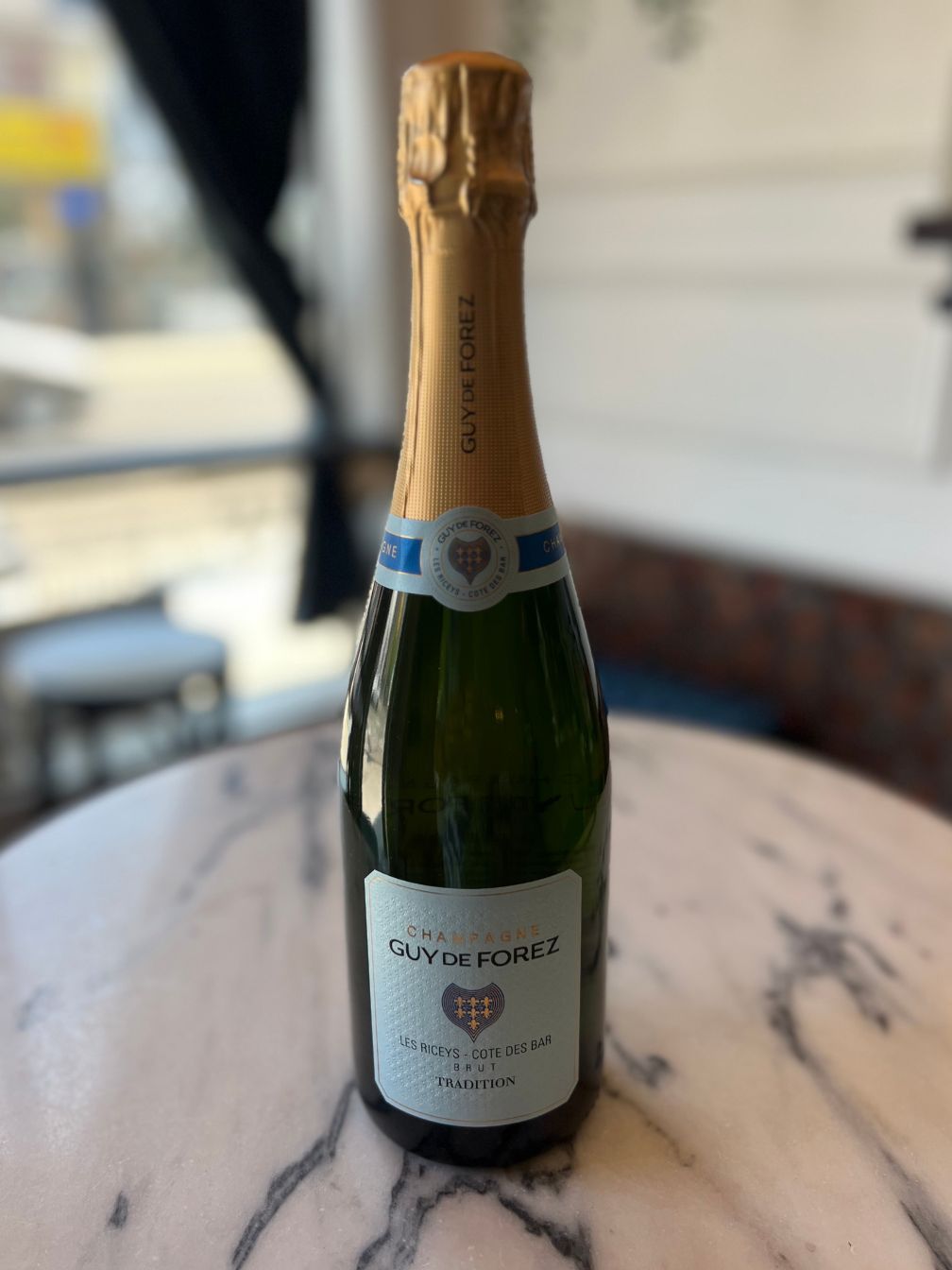 Guy de Forez Les Riceys Brut Tradition NV
Elegant and delicate, with stunning minerality.
Description

Grapes, Region, etc.
This Brut NV, also known as the Brut "Tradition," is 100% Pinot Noir fermented with just enough skin contact to lend it its deep, coppery hue. If you were blind-tasting this wine, I think you'd detect a goodly amount of 'red fruit' character on the nose as well: hints of maraschino cherry, red currant, and pomegranate are there—not anywhere near rosé level, but dancing around behind classic notes of lemon brioche, a touch of cream, baked apple and fresh hazelnut.
The palate is tangy, racy, and yet fairly substantial, with lots of baking spice, smoke, crushed stones and chopped almond lending considerable savour to the profile. 

🍇 Sustainable
Pick-up typically available within a few hours
Free Delivery over $150 in the GTA
Order before 10AM for same day delivery, Monday to Friday
Guy de Forez Les Riceys Brut Tradition NV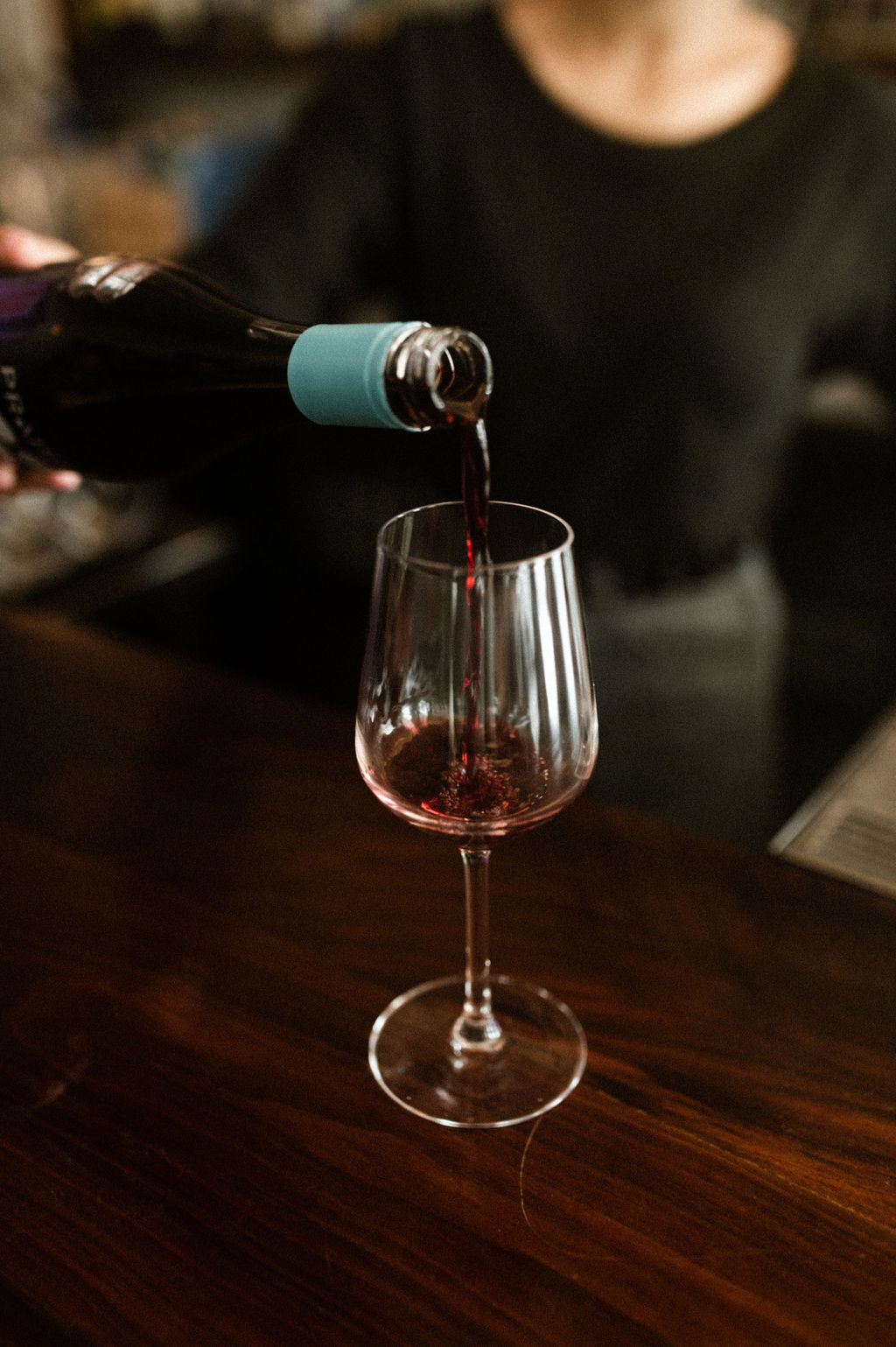 WITH WATER.ORG
We've given 229,194 people access to safe water
With our Drink Better Initiative, every bottle purchased gives one person access to clean water for one full year. Our mission is to empower those in need with water, one bottle at a time.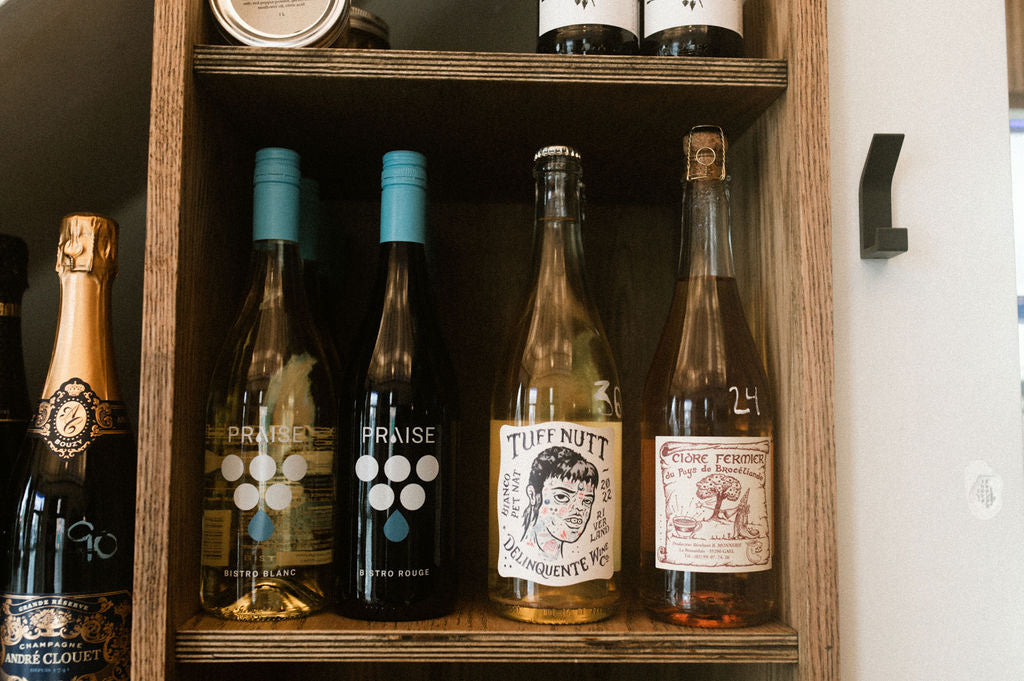 HIGH PRAISE WINES
Bright + Refreshing
Our curated selection is bursting with vibrant flavors and zippy goodness that's sure to ignite your senses.
Whether you're chilling with friends, soaking up the sun, or simply unwinding after a long day, our selection of bright and refreshing wines is here to elevate your moments to a whole new level.